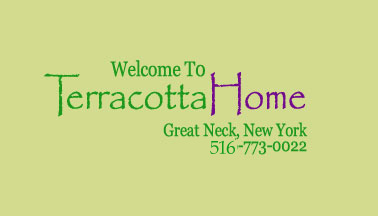 Customer Comments

Comments:

---
Shelley and Dale worked their talents and magic in making our wedding flower arrangements absolutely gorgeous! We could not have been happier or luckier to have found Shelley! (Thanks mom!) The flowers were incredibly luscious with so many amazing textures and colors. They really fit our personalities and venue perfectly! Everyone loved the flowers and wanted to take them home with them.

Shelley really went above and beyond when it came to our wedding. From the extra touch of adding flowers (so artistically!) to our cake to even bringing extra flowers for my hair .... we can't rave about her enough!

We HIGHLY recommend talking to Shelley about any flower arrangement for any event! You will not be disappointed. She is creative, warm, very serious about her work, but also so much fun! We'll be keeping in touch with Shelley!
---
You guys make arrangements like no other. Not only are the arrangements so unique and beautiful, the quality is second to none. If anyone out there is looking for beautiful flowers, LOOK NO FURTHER! Terracotta is seriously the best I have ever seen.
---
The flowers were gorgeous. Great selection and colors were vibrant. Everyone agreed. It was a pleasure working with you. You made me feel more relaxed during quite an exciting time. Thank you for your expertise and easy going way.

With much appreciation
Sue (Schmoozie)
---
It was great! Lots of fun. The flowers were beautiful. Everyone commented. Loved that they matched Risa's dress. Thanks again and I certainly will be in touch.

Bette Lynn
---
Hey Shel!
We made it to Thailand safe and are enjoying our first day out!
I just thought you would like to see this picture that our photographer took of us!
We wanted to say THANK YOU SO SO MUCH for all the hard work and everything you did, everyone was complimenting all the arrangements and Victor kept on telling me how much he loved my bouquet and how much he loved the idea of the succulent you picked for the boutonniere! Take a look at the awesome shot front he link below- you can see your gorgeous bouquet you made especially for me and the wonderful petals in the air!
xoxo
Leah
---
Five years ago we brought you our Grecian pedestal bowl to have you design a flower arrangement for our dining room table centerpiece. You suggested hydrangeas and we left it to you. when we picked it up, your design and the quality of your work blew our mind. It was magnificent then, and after 5 years, it is still as magnificent. Over the years, we have gotten many compliments on this centerpiece. I would recommend Terracotta for any type of home or event beautification. (and they are truly sweet people) a bonus!

Bill & Sandy Kreisberg
---
Terracotta Home was recommended by H on the Harbor and sight unseen I worked with the owner on the phone. She was so pleasant to work with and worked within my budget and produced such beautiful arrangements . They were perfect and actually have lasted at home for 2 weeks now. I would definitely use Terracotta Home again for any occasion! Thanks again to Shelley!
Tina B, Syosset, N.Y.
---
OK why my wedding bouquet is not pictured on your website is shocking! I still get compliments on my flowers and I look at the picture every day as it is proudly displayed on my desk at work!!
You do such beautiful work!! I will never forget that day and how you made it perfect!
xo - Jenn Turk-Genovese
---
The flowers were amazing!! I am looking at an arrangement that is still on my kitchen table right now... everyone loved them - the bima was beautiful (which was also brought to the party!)
and they fit in so well at the Omni with all the color coordinating linens and lounge furniture. It was the perfect amount and it was all successfully used for three events (oneg, kiddush and party!)
Thank you so much - I have told everyone about you!
Kerry
---
Shelley,
My only regret in regard to the flowers is I have not had a chance to meet you and thank you in person. You listened to thoughts and executed them so artfully. I'm grateful and thank you. Every arrangement was beautiful and the range from simple rosemary to the exotic was just lovely. You made me very happy.
Thank you so much.

Annette
---
Hi Shelley,
I just had to tell you that we were at ------ís bat mitzvah today and everyone was going crazy over the amazing flowers. I thought the arrangement on the bima was truly breathtaking . . . and then when we got to Toku, the flowers all around were just spectacular. You outdid yourself, and everyone there was talking about it. I would be shocked if you donít get some business from this one.
Your work was all the rage!
Happy new year,
Paula

---
I am so excited about working with you again, Shelley. Your work is stunning and elicits endless compliments.

Warm regards - Lois
---
Just wanted to thank you for putting together a magnificent arrangement for my anniversary - Jeff especially thanks you because he knows he was a little difficult but really he could not be more pleased - the peonies bloomed just as you said and they are truly beautiful..... thank you again... Hope all is well, it's been a long time since i have seen your smiling face
randi
---
The most beautiful arrangements for a very special party. The flowers were perfect! They complimented the room, and the lighting. Provided just the right touch of color.
Thank you, thank you, thank you.

Maddy
---
Dear Shelley, thank you so much for the beautiful flowers, for my sister-in-laws 65th birthday.....she, and everyone could not stop raving about them.........they were and still are gorgeous.........i will continue to spread the word about you.......i gave your name to a woman who will be doing a wedding......not sure if she'll call, but i hope so.......enjoy your holiday season, Maddy (Jane's friend) or my sister-in-law Sandy, will be calling you .she wants to know the names of the flowers you used in the arrangements.
---
Came home tonight and found the most amazing flower arrangement in my favorite color, orange. Thank you so much for your kind gesture and the beautiful note. No need to thank me so much, it is you we have to thank for making IDC the wonderful place that it is. You are inspiring me and Iím happy I can try to be helpful to you and the wonderful programs IDC has. Looking forward to an exciting lunch tomorrow. Many thanks!
---
Hi Shelley,
We are finally back home and fully recovered from a fabulous wedding extravaganza! And your flower arrangements were definitely a part of the "Fabulous"!!! They were just beautiful; everyone raved about them, and the Bride, most importantly, was overwhelmed, especially with the tall arrangement on the buffet table. The hotel maintained them in the cooler over the week-end, and, once again, they were perfect for brunch on Sunday AM.

Thank you so very much for making our wishes come true - the colors were perfect and each arrangement had its own special personality - no cookie cutter look! You are an amazing artist and I wish I had you close to my home so I could incorporate your special touch into my local parties, etc. Shelley, it was such a pleasure meeting and working with you, and I sincerely hope there will be an event in the future where I can employ your talent and graciousness once again.

With sincere appreciation and every best wishes, Marilyn
---
Terracotta Home is the best place on Long Island to buy floral arrangements. Their quality silk flowers are the closest to real flowers and they have a large variety too. The owner Shelley is wonderful to work with. She is creative, accommodating, and patient. She really aims to please you. She made two lovely silk floral arrangements for me. I get so many compliments on them. I would highly recommend Terracotta Home for any kind of floral arrangements you may need.

Mary Ann, Plainview, NY